Home
Welcome to Mental Illusion independent design house.
* Game programming * 3D Modelling * Art * Web Design *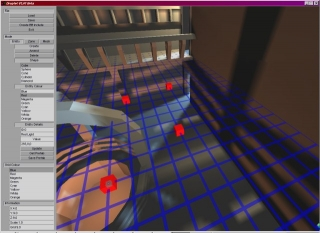 22-10-06
Bit of a redesign to the site, think everything is working fine now. Also I've created a new mySpace which is where I've moved some of my music to, the creation of this is to try and get a band…Read More…
20-09-06
Downloads working again.
07-06-06
Downloads busted again… my hosting site keeps changing the way they display folders so the PHP keeps falling over… I'll try and sort it over the next couple of days….Read More…